You need about 3 min. to read this post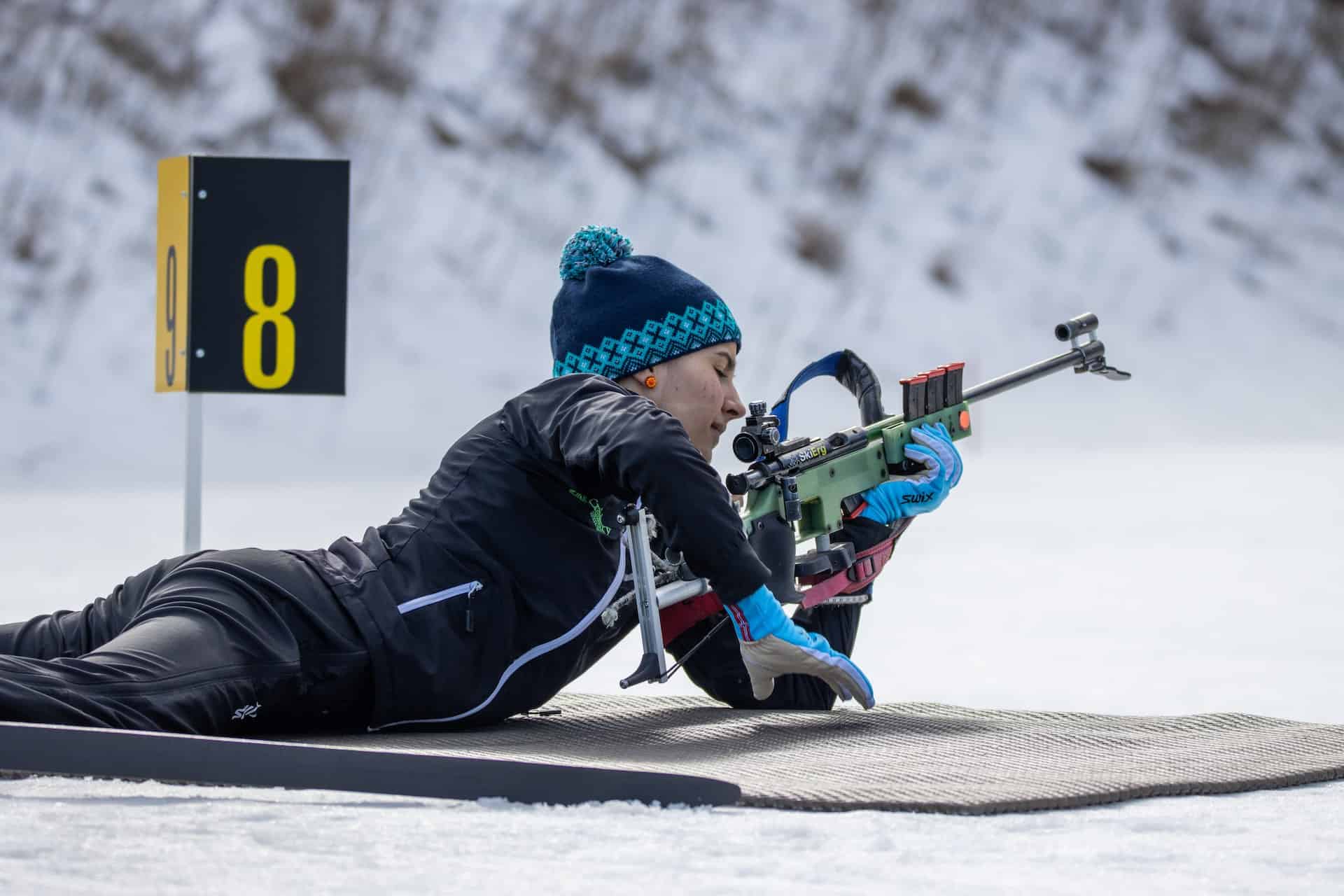 Despite what is believed about biathlon, summer is the perfect time to prepare for it. Professionals point out the importance of, among other things, the period of replacement, preparation and checking equipment.
Biathlon begins in winter, but this does not mean that you should lounge on the couch until then. Appropriate preparations can, and should, begin even before autumn, as encouraged by Joanna Badacz, president of the Polish Biathlon Association, for example.
A brief overview of biathlon
The discipline has gained special recognition in Russia, Scandinavia, France and Italy. In the simplest terms, it is a biathlon combining cross-country skiing and shooting. Competitors have to cover a distance from a few kilometers to as much as 20 kilometers, during the route they have to take up positions on the shooting range several times. Although the sport is identified primarily with the winter season, there is also a summer variant – then athletes move on skis equipped with wheels.
What kind of training for biathletes?
In the case of biathletes, as Olympian Kamila Zhuk points out, almost any physical activity is a workout. However, there are some areas that will help you prepare for the tournament better than others. Let's start with the basics:

running,
gym,
bicycle,
skipping,
team games.
This collection of exercises will be a starting point. However, you must realize that these activities should be expanded with different variations. For example, running should be done in different temperatures, because you will run to the shooting range during the championship out of breath in unfavorable weather conditions.
A bicycle route could focus on riding on uneven terrain. Team games would also be an ideal activity. Jumping rope for warming up, as well as working out your joints, is a must. The gym, on the other hand, requires some creative ingenuity; you have to decide for yourself which muscle parts you particularly want to develop. However, we advise you to put away the machines and focus on barbells, weights, etc.
It is recommended that workouts last about three hours a day. A maximum of five if they are combined exercises with cycling, for example.
Summer biathlon
Although, in principle, the tournament season of the sport is focused on the winter season, something like ski skis were invented long ago. With them, you can train regularly so you don't get out of practice. So when you get back on skis and snow drifts, it will be much easier to enter tournaments.
Entire practice areas, tournament fields, etc. are created for this. In August, there are even GKB Summer Biathlon Championships, which you should definitely take part in. You will then test not only your fitness, but also your shooting skills.
By the way, you will test your equipment, learn some news and stay up to date all the time.
A good diet is the basis
Biathlon is a sport that is extremely demanding in terms of physical fitness. Therefore, in addition to grueling training, it is necessary to implement a proper diet. The best solution would be to go to a nutritionist, signal the field of sport and ask for a high-calorie diet.
However, if you would like to put together a diet yourself, we recommend using, among other things, walnuts, which are high in calories, improve brain function, and will strengthen the body with a cocktail of vitamins. We also recommend a good amount of protein, which is essential for building muscle – inadequate amounts can lead to muscle catabolism.
main photo: unsplash.com/Aaron Doucett