You need about 3 min. to read this post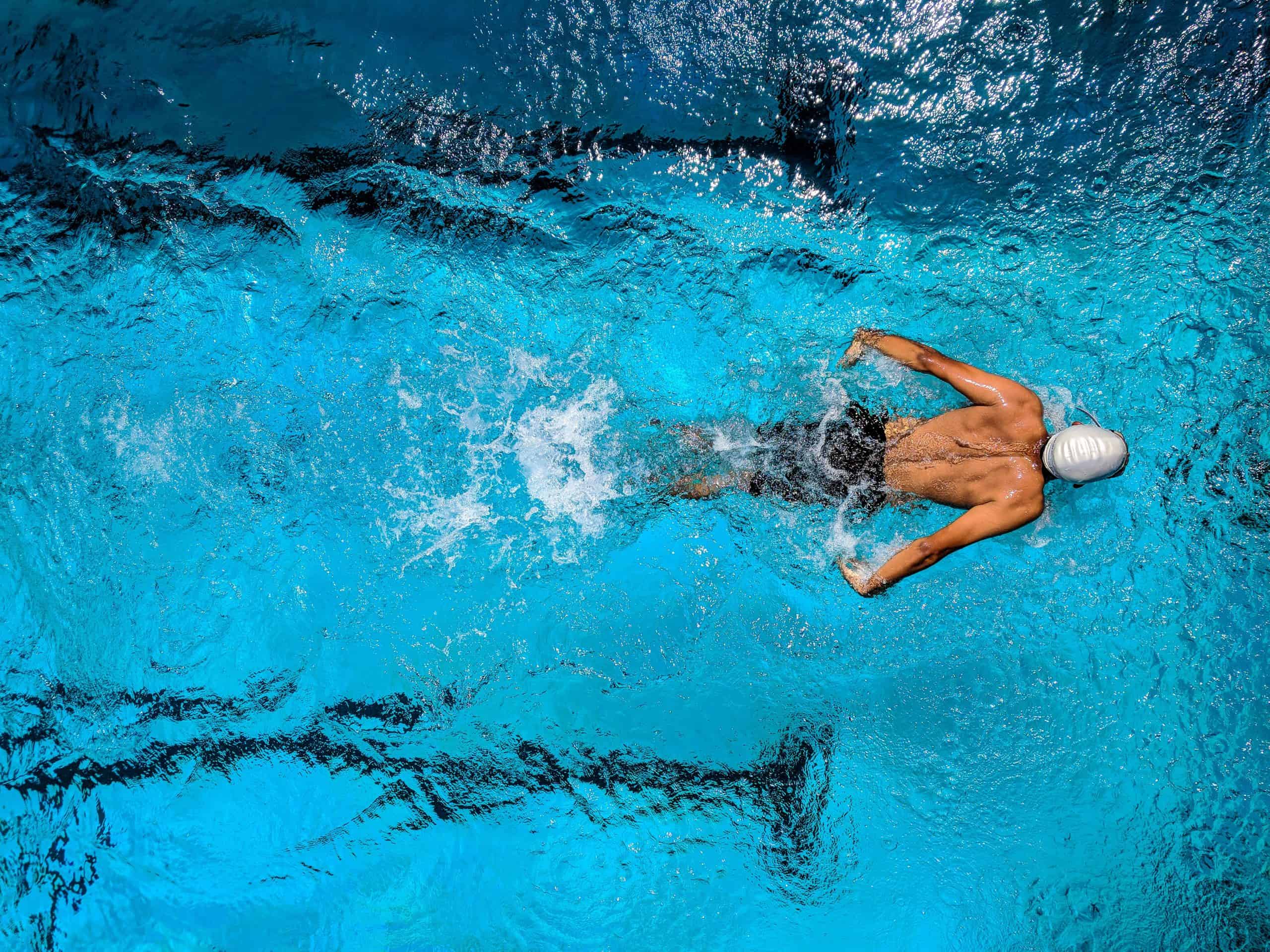 Water is not good for electronic devices – even a minor splash or drowning of a smartphone can end up with its irreversible failure. So is it possible to combine swimming with listening to music? In this article you will find the answer, as well as practical information on waterproof phones.
Waterproof wireless headphones
When you're choosing a phone, for example using a comparison shopping site komorkomat.plyou probably take into account many different technical parameters, such as the capabilities of the phone's camera or the size of its RAM. It is obvious to you and other users that a modern smartphone offers the possibility of listening to music – whether from an internet radio, streaming service or mp3 player. The question is, however, under what circumstances are you going to listen to the sound and is this possible for example in… a swimming pool?
Modern, sporty wireless headphones, which you connect with your phone thanks to Bluetooth 5.0 standard, are becoming more and more popular on the market. Headphones tested to IPX7 protection level, with special design, are perfect for swimming. They are also not afraid of bad weather, such as heavy rainfall.
Pair your waterproof wireless headphones with your phone for use at the pool, for example. But check the range and make sure you don't lose connection with your smartphone while swimming with your favorite CD or audiobook on your ears. However, this should not be a problem at swimming pools or a short distance from the beach.

Waterproofing your smartphone
What about taking your smartphone into the water? Jump into a lake or sea with your favourite phone in your pocket or hand? The answer comes to mind. After all, it's a sure failure for most electronic devices, including smartphones.
Indeed, it is better not to make hasty decisions. Many manufacturers point to the "water resistance" and "watertightness" of smartphones, showing certification of such standards as IP68. The thing is that it is quite different to expose a smartphone to rainfall or even to spill a small amount of drink than to swim dynamically in a pool, lake or sea. Different pressure, different environment – all this can lead to leakage of even a pretty good design "waterproof phone".
The highest protection against water and moisture is provided by devices meeting IPx7 and IPx8 standards. However, you can count on such a standard only in the case of smartphones "for special tasks", that is rugged and flagships of the best manufacturers. It is not at all obvious that you will easily find them in the ranking of the best smartphones to 2500 zł https://komorkomat.pl/5-najlepszych-smartfonow-do-2500-zlotych/. The question is, however, whether you even consider swimming with a smartphone attached to the strap?
Even so, regardless of your equipment simply invest in a special waterproof case. As with electronics, it's a good idea to pay attention to details, such as standards met. It's also a good idea to test the actual waterproofness of the case by, for example, putting a piece of paper in it and then submerging it.
Summary
Listening to music in the water, in the pool, is possible with sporty, waterproof wireless headphones. However, if your phone is likely to come into contact with water for any reason, protect it with a special case. After all, even a small amount of water that gets inside your smartphone leads to irreparable damage.
Main photo: Guduru Ajay bhargav/pexels.com